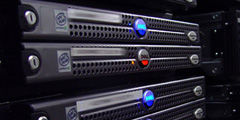 Computer Service can handle all of your computer needs, network maintenance, server set up and technology needs.
We are a one-stop shop for technology solutions and technology support, including managed technology services, infrastructure cabling, telecommunications, office startup and relocation, business continuity and disaster planning, data recovery and technology virtualization providing complete computer service.
We deliver technology solutions and computer service that keeps your technology running efficiently and securely. Computer Service offers complete technology solutions to Miami, Hollywood, Pembroke Pines, Fort Lauderdale, Weston and South Florida area businesses. Contact us today for a free consultation at sales@computerserviceit.com.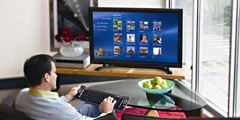 Computer Service has over 15 years in the computer service business. Our rates are competitively priced. Wether you require help in the office or at home our rates will not break your budget. Striving to provide affordable computer help without sacrificing effeciency and your budget.
Rates:
Residential 65.00 / hour
Corporate/Business 75.00 / hour*
* Reduced rate with contract. Regular rate 149.00 / hour
These are some of the technologies we work with










Welcome to Computer Service
In today's world of computer technology, individuals and companies depend on fast reliable services. Computer Service offers a full range of IT solutions to meet your entire home and business needs. Our highly trained staff provides professional, high-quality service at affordable rates in the comfort and convenience of your business or residential location.
Computer Service is a leading on site computer services company. Our technicians, and website developers have helped hundreds of small businesses and homeowners with their computer needs.
Located in West Broward, computer Service is centrally located to provide service to neighboring cities like Weston, Fort Lauderdale, Pembroke Pines, Hollywood, Dania, Davie, Tamarac, Coral Springs, Miramar, Miami, South Miami, Miami Beach.
Our expert staff is well educated in solving any issue you may have, and will do so in a timely manner. We understand that system downtime costs you both time and money, and we'll get you back up and running better than ever before.
Exceptional computer service shouldn't cost you an arm and a leg, therefore we provide the lowest cost service possible for all of our customers.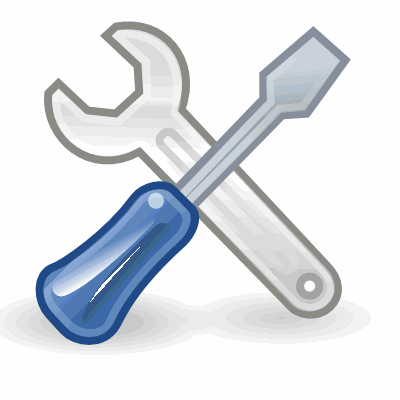 Business Services
Computer Service business services are designed with small and mid size businesses in mind. Our technicians provide fast, affordable business computer service and technical computer help - offering same day, weekend and evening appointments. Let us be your IT department for a fraction of the cost! Click on a link below to find out more about our specific business service offerings.
Server Installation and Support
Anti-virus and Internet Security Solutions
Data Backup and Recovery
Troubleshoot and Repair
Network Monitoring and Management
Remote Data Backup
Computer and Network Security
Shared Internet Office Solutions
Email Server and Mobile Device Support
Office Relocation and Setup
LAN Wiring / Termination
Web Page Maintenance / Update
Residential Services
Computer Service provides fast, affordable solutions to residential clients. Our technicians can provide service direct to your home or residence on the same day you call, including weekends and evenings. Let us take care of all of your computer repair and service needs! Click on a link below to find out more about our specific residential service offerings. Please choose a service below for more info:
High-Speed Cable DSL Modem Setup
Troubleshoot and Repair
Shared Internet SOHO Solutions

PAIRS has outsourced all their IT needs to Computer Service. From Remote Management to onsite technical assistance.
Website:
PAIRS

Puerto Sagua utilizes our services to keep their computer based surveillance system up and running as well as their administrative computers.
Website:
Puerto Sagua Restaurant